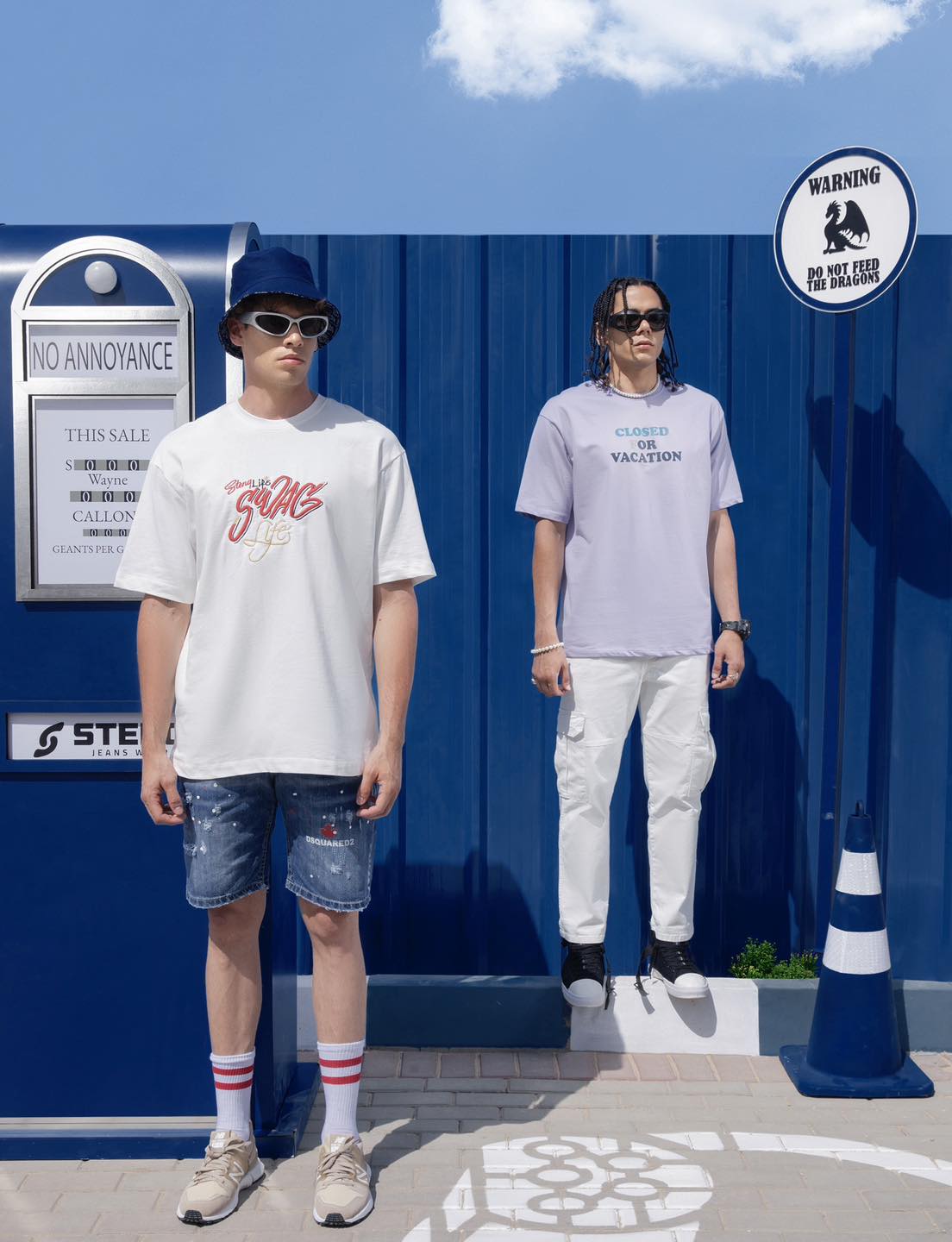 Summer Style: Rocking a Relaxed Fit!
Loose Fit Collection
Are you tired of sacrificing comfort for style? Do you dream of a fashion trend that allows you to breathe and move freely, without compromising on your personal style? Look no further, because relaxed fit is here to save the day! This summer, embrace the laid-back vibes and discover the joy of extra comfy fashion.
What exactly is a relaxed fit?
Before we dive into the world of relaxed fit fashion, let's clarify what it actually means. A relaxed fit refers to clothing that is designed to have a looser and more casual silhouette. It's all about embracing a carefree and easygoing style that allows you to feel comfortable in your own skin.
Why should you choose relaxed fit for summer?
When the temperature rises, the last thing you want is to feel constricted by tight clothes. That's where relaxed fit fashion comes to the rescue! With its loose and breezy designs, it allows for better airflow and ventilation, keeping you cool and collected even on the hottest of days.
Not only does relaxed fit keep you comfortable, but it also exudes a certain effortless charm. It's the perfect choice for those lazy summer days when you want to look put together without putting in too much effort. Plus, it's forgiving on those days when you indulge in a little too much ice cream (we've all been there).
How to rock the relaxed fit trend?
Now that you're convinced that relaxed fit is the way to go this summer, let's explore some tips on how to rock this trend like a pro:
Play with proportions: Pair a loose-fitting top with fitted bottoms, or vice versa, to create a balanced and stylish look.
Accessorize wisely: Add a belt or statement jewelry to elevate your relaxed outfit and add a touch of personal flair.
Experiment with textures: Mix and match different fabrics to add visual interest to your ensemble. Think lightweight linen, soft cotton, or flowy chiffon.
Embrace fun prints: Opt for bold and playful patterns to inject some personality into your relaxed fit wardrobe. From tropical florals to quirky polka dots, the choices are endless!
Relaxed fit: Not just for lazy days
While relaxed fit fashion is perfect for casual occasions, don't be afraid to dress it up for more formal events. With the right accessories and styling, you can effortlessly transform a relaxed fit outfit into a chic and sophisticated ensemble. Who says comfort and style can't go hand in hand?
So, this summer, bid farewell to restrictive clothing and embrace the liberating world of relaxed fit fashion. Whether you're lounging by the beach, strolling through the city, or attending a backyard barbecue, let your style reflect your carefree spirit. Remember, fashion should always be fun, and with relaxed fit, you can have both comfort and style in one fabulous package!